[In English]
Exportvägen 4
982 38 Gällivare
Tel: 0970-140 45 vx
Fax: 0970-128 95
E-mail: info@mssab.com
Kontaktpersoner
Företagsledare:
Jens-Olof Anderson
Mob: 070-551 44 45
E-mail: jens@mssab.com
Arbetsledare:

Mob: 070-551 44 96
E-mail:
Industriservice:
Ulf Anderson
Mob: 070-654 45 31
E-mail: ulf@mssab.com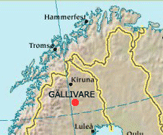 Bildarkiv
Länkar
LKAB
Boliden
Skanska
NCC
Peab
Banverket
Vägverket
Vattenfall
Robin Hood Gällivare
Stomstål för utbyggnad av Robin Hood och lastkaj.
Skyltstål vid entrén samt skärmtak långsidan
I want new one for that one also. If you cant send them to me then my next text will be to cartier replica sale to let them know that you are not a good retailer and they should not let you sell breitling replica with them. Is that clear enough. If you cant send me the two watches then I want my cartier replica uk returned. This is the address I sent the watch to, if it is not right that is not my fault. I sent it back almost two months ago. You said you would send me a new replica watches sale. Please do as you said you would. I have paid for the watch and would like to have it. Please let me know why you will not send it. I did what you said now please do as you said you would do. The tag heuer replica I ordered is not in Stock. How do I choose another watch and will the be any kind of compensation for the delay in finding out it wasn't available. I've put three watches in my cart. I'm looking for hublot replica sale preferred however I like the yellow face Rolex also.